Marine cosmetics in amenities for resorts
Surprise customers of your resort upon their arrival, by offering various, natural and innovative amenities.
Manufactured and packaged according to your needs and under the brand of your institution, our cosmetics enable you to stand out and bring innovation to this service.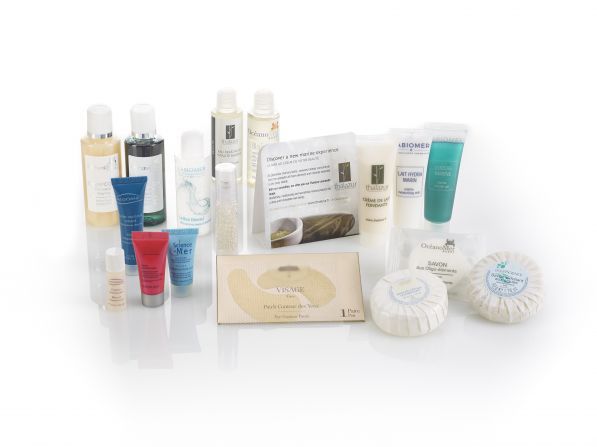 Full of well-being, upon arrival in hotel room
Designed around marine natural active ingredients, Seamer offers a wide selection of amenities: scrubs, night masks, patches or bath infusions … Face and body cosmetic formulas that provide a surprising and original welcome. 
Examples of room rituals
Your guests are tired after a long trip? They wish to brave jetlag, or a desire of escape or well-being? Discover our beauty rituals! "Jetlag break", "Morning awakening", "Radiant complexion"… that will surprise your guests or visitors. 
Travel tiredness, a jetlag break: localised anti-tiredness patches. 

Bath serenity thanks to multi-sensory infusions.

Body wellness: energizing shower scrub, melting butter.

Awakening mask: a multivitamin mask to shake when waking up.

Complexion radiance serum: marine pearls that burst on the skin.

Glittering ritual: gold oil, glittery bath ...
Innovative, these rituals will uplift your guests to an exceptional and unique wellness experience.